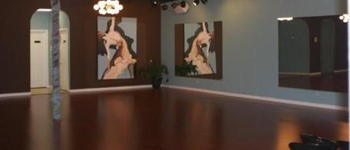 It's All Here - Great Programs, Great People, Great Staff!
Elegance In Motion Dance Studio has grown from our humble beginnings to becoming one of the most active and thriving dance studios in Michigan. Founded in 2000, by husband and wife team Curtis and Sarah Haremza. Elegance in Motion has brought competitive and social dancing to North Oakland County.
Elegance in Motion's key to success from the very beginning has been offering a wide variety of dance styles and offering unique dance opportunities to our students. Our mission was truly realized when we added competitive dancing to our already diverse teaching plan. Elegance in Motion offers a creative opportunity for people to utilize their skills not only in the dance studio or in local clubs, but also on a national stage.
Thanks to our dedicated staff and loyal students, Elegance in Motion has been able to successfully expand our services to included - Competitions, Showcases, Wedding Choregraphy and DJ ing services, a youth program, national reknown dance coaches, and dance fitness programs like Zumba. There is something here for everyone!