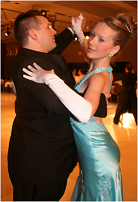 Ballroom dancing is a skill that can be used forever. Elegance in Motion is dedicated to helping the youth of Michigan prepare and excel at dancing. Whether they are learning for competition, a boost in self-esteem, or a fun activity; EIM is equipped to help all kids with all levels of ability.
Ballroom dancing can build confidence and social skills while increasing coordination and develop an understanding for timings and rhythm. We start working with kids as young as 7 and offer special discounded rates through age 18.
DANCE OPPORTUNIES FOR KIDS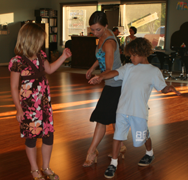 Elegance in Motion holds 2 recital/shocases a year. In addition, EIM attends 3 dance competitions a year. One competition is held locally in Michigan while the other two competitions are out of state. The studio also hosts weekly practice parties for all of our students to attend and practice their dancing. Students of all ages are invited to participate in parties as well as other studio events throughout the year.